Spirit Graphics recently had the opportunity to design the rebranding of Western Plant Hire which launched this month. Western Plant Hire is a well-known WA company providing heavy equipment to the mining industry for over 20 years. The brand is well established, with the logo itself being recognised by most in the business and the company viewed as stable, reliable, and experienced. So it was important to retain as much of the existing brand equity as possible whilst giving it a fresh modern look for 2021.
In designing the new logo, the first step was establishing what elements to keep to retain brand equity. The original branding was designed over 20 years ago to emulate the Caterpillar branding as this composed the majority of the WPH fleet. So clearly, the black and yellow colour palette and the central triangle element needed to stay. We also determined that the diamond shape was an essential part of the existing brand recognition. And so the ground rules were set.
Secondly, the new logo needed to support future growth plans. So the new brand needed to be recognisable, but not be rooted in the business name, such that it could be used to visually tie a set of subsidiaries companies together as a group. We decided that generally, a modular approach would work best, with a logo that comprised an icon and logotype components. We came up with three concepts which all addressed the brief in different ways.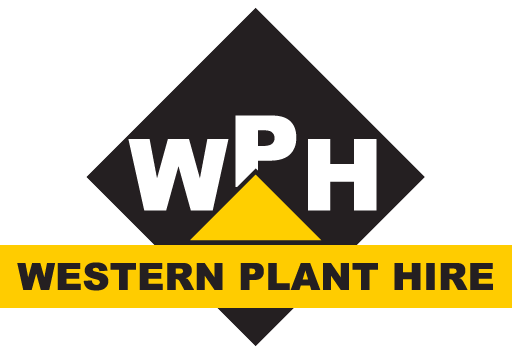 Original logo designed in 2000.
Three Initial Design Concepts

Concept 1: Simplification
Simplify the original logo to just the basic elements

Concept 2: Corporatisation
Simplify it even further and losing the 'WPH' element

Concept 3: Ventilation
Experimenting with different shapes and textures
Final New Logo
Concept 2 was chosen as the preferred direction as it met all the criteria and presented the cleanest, most corporate look which would support future expansion. The next step was refining it to a finished logo. So working with the client in an iterative process we tweaked the fonts, proportions and forms, eventually settling on the final design with the icon on the right, sporting a stylised 'W' using 3 pillars.

New Style Guide
So with a logo design locked in, the next stage was to make it work in the real world. The logo needed a set of secondary branding elements which work together with the logo to produce an overall corporate look across a wide variety of applications. So we identified a series of pieces needed to launch the new brand and worked across all simultaneously to design a visual system that worked cohesively across all to produce a look-and-feel that was distinctive but much cleaner, brighter and more modern than the original.
We documented this all in a comprehensive Style Guide that the client could use to maintain brand consistency when using different providers for signage, clothing, merchandise, livery etc.
Sample from 13 page Style Guide
Website upgraded with new Branding
Company Profile Brochure upgraded with new Branding
BEFORE SPIRIT GRAPHICS REBRAND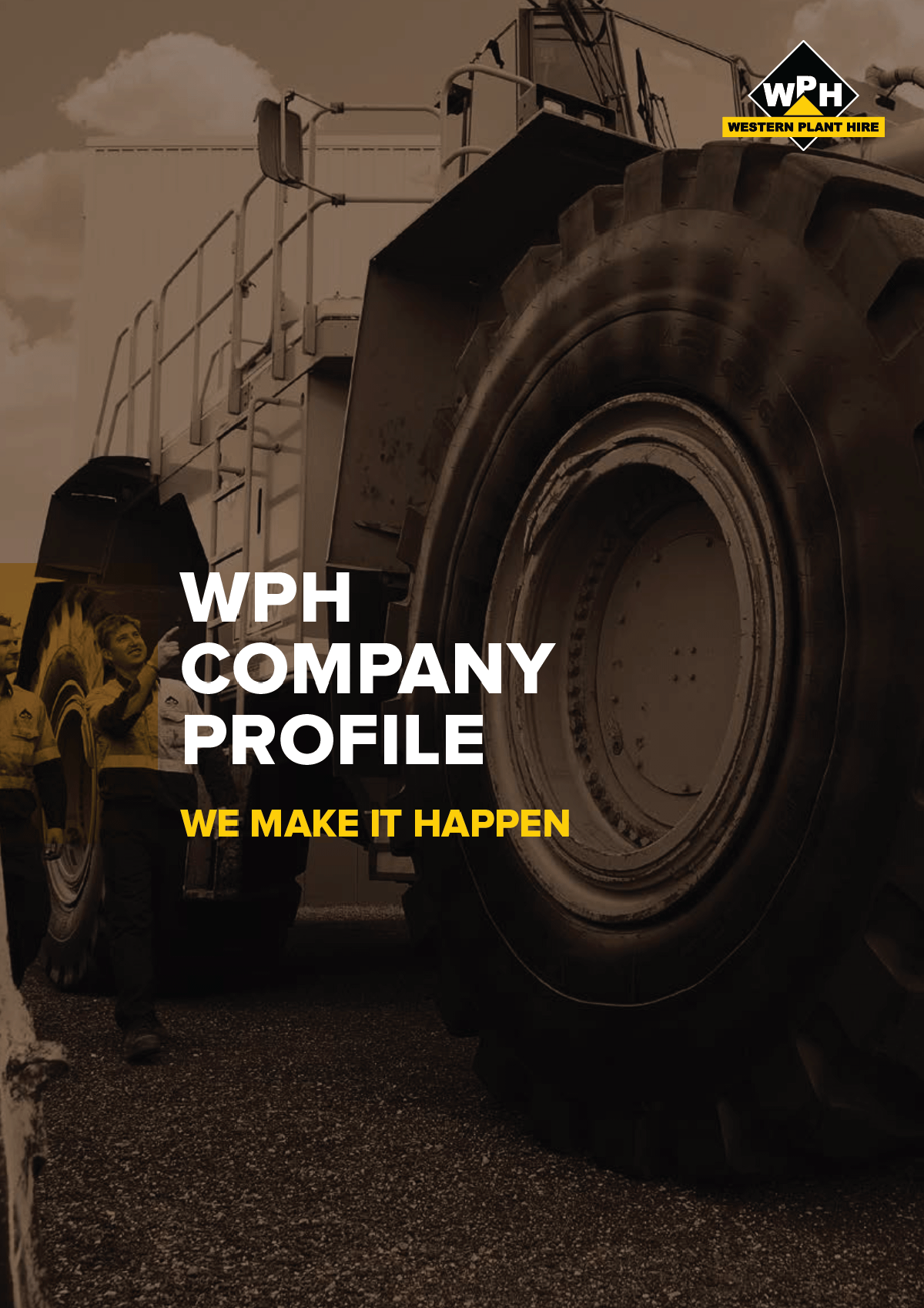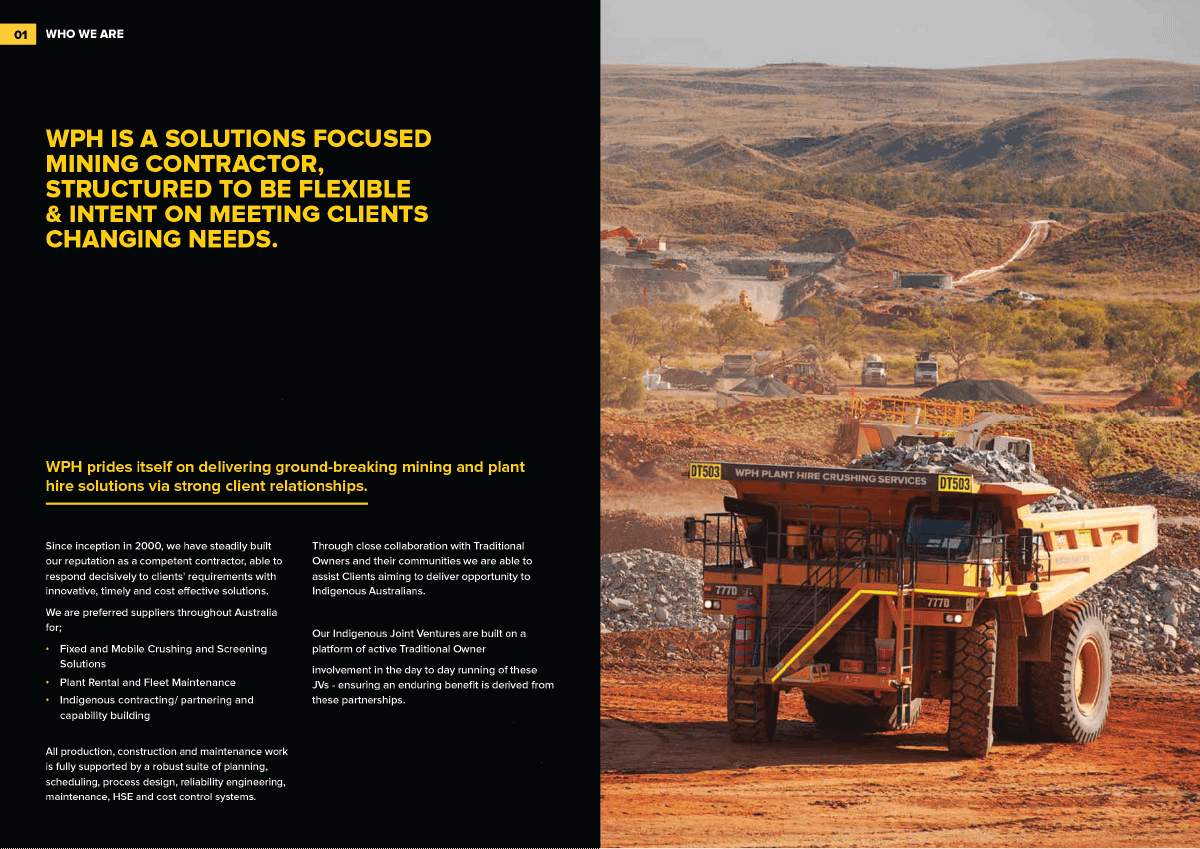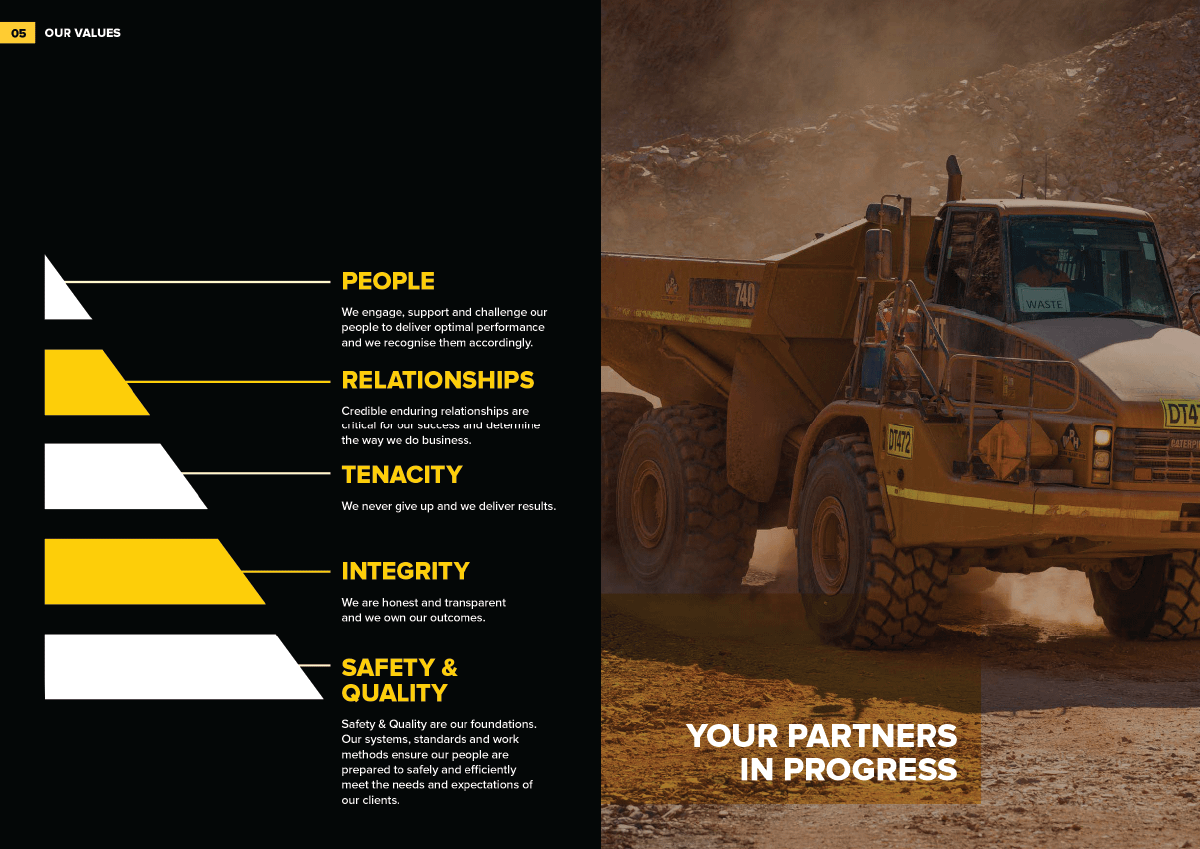 AFTER SPIRIT GRAPHICS REBRAND
PowerPoint New Branding for Western Plant Hire